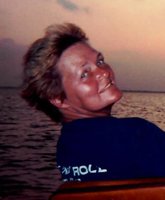 Carolyn S. Piccillo
Carolyn S. Piccillo
GENEVA- Carolyn S. Piccillo, 74, passed away peacefully on Fri. (July 13, 2018), at Strong Memorial hospital, with her husband, Russell by her side. Family and friends may call from 4 to 7 p.m. Fri. (July 20), at the Palmisano-Mull Funeral Home LLC, 28 Genesee St. Geneva. A Mass of Christian Burial will be celebrated at 10 a.m. Sat. (July 21), at St. Francis De Sales Catholic Church in Geneva. Burial will be at the convenience of the family.
Carolyn was born on Dec. 8, 1943 in Pekin, Illinois and was the daughter of the late Wilomena Schafer. She worked in medical records for 30 years at the Memorial Healthcare System in Hollywood Fla. Upon retirement, she and her husband, Russell moved to Geneva. Carolyn enjoyed gardening, camping and fishing and was an avid Chicago Cubs fan.
She is survived by her husband, Russell Piccillo of Geneva; brother, Mickey Pernel of Illinois; father-in-law and mother-in-law, Joseph and Theresa Piccillo of Geneva; several cousins, aunts and uncles.
Carolyn was predeceased by her son, David Sherrill.