28 Genesee Street
Geneva, NY 14456
(315) 789-6613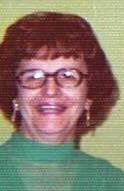 In Memory of
Lucy M Principio
1923 - 2017
Obituary of Lucy Principio
Lucy M. Principio
GENEVA - Lucia Mary Principio, 93 years old passed away peacefully on Tuesday, April 25 at Geneva General Hospital surrounded by her loving sister, Mildred (Millie) DiTulio, and nieces Audrey, Cindy, and Joanne. Family and friends may call from 5 PM to 7 PM Fri. (April 28), at the Palmisano-Mull Funeral Home LLC, 28 Genesee St, Geneva. A Funeral Mass will be celebrated at 10 AM on Sat. (April 29), at St. Francis de Sales Church in Geneva. Burial will be in Glenwood Cemetery following Mass.
Memorial contributions may be made in her name to Our Lady Peace Parish, 130 Exchange St Geneva, NY 14456.
Lucy was born on December 13, 1923 in Geneva, NY, the daughter of late Joseph and Anna (Tiri) Principio on the feast day of Saint Lucia. Lucy was employed by Hulse Manufacturing Company in Geneva, Eastman Kodak in Rochester, Sarah Coventry in Newark, Geneva Pediatrics, and Hobart and William Smith Colleges. She was honored as National Housekeeper in June 1994, a title awarded by Cleaning Management Magazine, a trade journal for custodians. She accepted the award in Chicago with her supervisor for her dedication, enthusiasm, and willingness to go above and beyond the call of duty. Lucy especially loved her employment at Hobart and William Smith Colleges, earning the title of "Queen of Clean" and was on call for every housekeeper's nightmare. Lucy was a wonderful aunt and was determined to spoil all her nieces and nephews. She loved to shop and was well known in local stores. She was quite an Elvis Presley Fan and made many trips to Graceland.
The family would like to thank the staff at Geneva Living Center North, Geneva General Emergency Dept., the ICU staff and Dr. Manuel Enecilla.
Lucy is survived by her sister, Mildred DiTulio; nieces, Audrey Arlington, Pauline Cemoni, Cynthia Covert, and Joanne Wisnieski; nephews, Nelson Principio, Chuck Principio, David Principio, Joseph DiTulio, Stephen Roat, Gerald Roat, Kevin Roat; several grand- nieces and grand-nephews, and cousins Yolanda Nicoletti, William Principio, and Marco Principio; Lucy adopted as her family, Mark and Mary Gearan, their daughters Madeline and Kathleen and cherished all the time spent with them.
In addition to her parents, Lucy was predeceased by her brothers Albert Principio, Vrony Principio, Frederick Principio and her sister, Mary Roat.
About Us

We believe that there is no higher reward than the trust of the families we serve. Keeping their confidence and fulfilling their trust is our deepest commitment. We do this by providing quality attention to each and every family in a caring environment.

Our Location

28 Genesee Street
Geneva, NY 14456

Tel: 315.789.6613
Toll Free: 866.789.6613
Fax: 315.789.7724