28 Genesee Street
Geneva, NY 14456
(315) 789-6613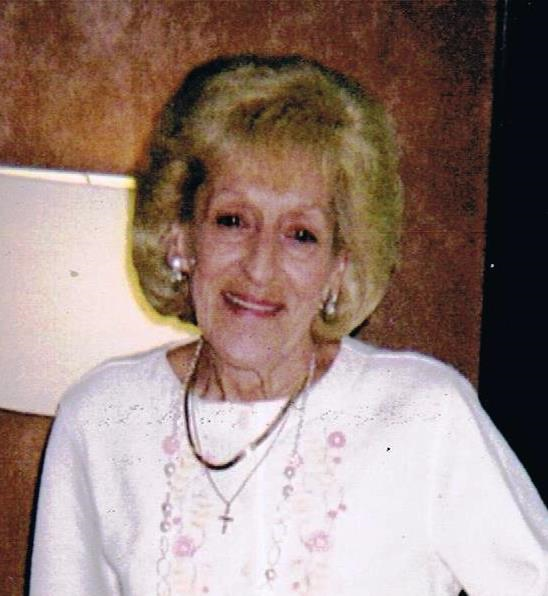 In Memory of
Barbara A Moracco
1932 - 2017
Obituary of Barbara Moracco
Barbara A. Moracco
ROMULUS- Barbara A. Moracco, 85, passed away on July 2, 2017, with her loving family at her side. At her request, there will be no services, however, a celebration of her life will be held at the V.F.W. at a later date.
The family respectfully suggests memorial contribution be made to Beverly Animal Shelter, 50 East River St. Waterloo, NY 13165.
Barbara was born on March 15, 1932, in Waterloo, NY and was the daughter of the late Charles and Onita Zimmerman. She resided in Romulus, NY and worked for the Finger Lakes DDSO in Newark as a director for 25 years. After retirement, she opened her home to individuals from the Newark DDSO, running a family care home until the age of 82. Barbara won many awards during her time as a family care provider. She was a very loving mother of eight and left a legacy of strength, love, independence and compassion for all. In addition to all of her great qualities, she had a quick wit and a great sense of humor. Barbara contributed to many organizations including Seneca County Sheriff's Children's Camp, Beverly's Animal Shelter and many more organizations. She will be remembered by her family and friends and all those who were touched by her kindness and compassion, and her love for gambling at the casinos.
She is survived by her sister, Helen of Virginia; sons, Joe (Marilyn) Moracco of AZ and Sam (Luanne) Moracco of NY; daughters, Pat (Mike Vergamini) Moracco Standish of NY, Sandy Moracco Mason of MI, Robin (Gary) Moracco Stevens of MO, Lisa (Mark) Moracco Marecek of AZ, Lori Moracco Norfleet of NY; many grandchildren and great-grandchildren.
Barbara was predeceased by her husband, Samuel R. Moracco; son, David A. Moracco; sister, Grace Cafolla and son-in-law, Kim A. Mason.
A poem by David Harkins, submitted by special granddaughter, Jennifer Norfleet because of Barb's great love for reciting poetry and her love for life:
You can shed tears that she is gone,
Or you can smile because she has lived
You can close your eyes and pray that she will come back,
Or you can open your eyes and see all that she has left
Your heart can be empty because you can't see her
Or you can be full of the love that you shared
You can turn your back on tomorrow and live yesterday
Or you can be happy for tomorrow because of yesterday
You can remember her and only that she is gone
Or you can cherish her memory and let it live on
You can cry and close your mind, be empty and turn your back
Or you can do what she would want: smile, open your eyes, love and go on.
About Us

We believe that there is no higher reward than the trust of the families we serve. Keeping their confidence and fulfilling their trust is our deepest commitment. We do this by providing quality attention to each and every family in a caring environment.

Our Location

28 Genesee Street
Geneva, NY 14456

Tel: 315.789.6613
Toll Free: 866.789.6613
Fax: 315.789.7724