28 Genesee Street
Geneva, NY 14456
(315) 789-6613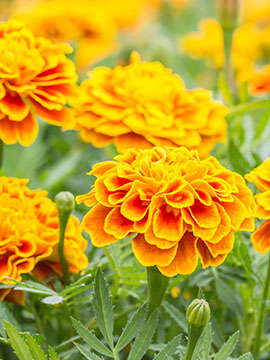 In Memory of
Renee Schoen-Rene
1930 - 2017
Memorial Service
10:30 am
Saturday, September 23, 2017
St. John's Chapel
Hobart And William Smith Colleges Campus
Geneva, New York, United States

Get Directions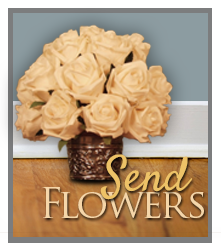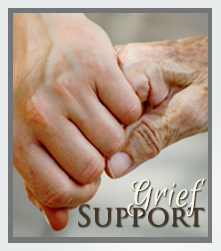 Obituary of Renee Schoen-Rene
Renee Stevens Schoen-Rene of 81 St. Clair St., Geneva, NY died on Monday, August 21 at 4:43 pm in Waterloo's Huntington Nursing Home. She passed in her sleep while waiting for her dinner. After a protracted battle with Alzheimer's, an amazing life, and a peaceful death, Renee has "Shuffled off this mortal coil." Born in NYC in May 1930 to Paul Stevens and Jeanette Alexander Stevens, Renee, during the 1940's, became a child actor, appearing on Milton Cross' radio show, "Coast to Coast on a Bus." She also received substantial scholarships to attend the Birch Wathen School in Manhattan and Smith College from which she graduated with high honors in 1952. Following her graduation, Renee became a teacher at Hobart and William Smith Colleges in Geneva, NY where she met and married Professor Otto Eugene Schoen-Rene, who sadly pre-deceased her by five decades. A lifelong learner and educator, Renee earned a Masters Degree in English at Cornell in 1957. During her career she would earn a number of grants to further her studies in history, the arts, and the Bible. As an English Professor, Renee developed curriculum and taught both English and World Studies at Eisenhower College in Seneca Falls. She also taught periodically at Hobart and William Smith and at R.I.T. in Rochester, NY. Through personal contacts and a series of Fulbright grants, Renee spent her later teaching years in China, where she received praise as a fine teacher of English language and literature. Students from around the world looked up to Ms. Schoen-Rene as a mentor and appreciated her friendship and support throughout their time in school and beyond. For Renee, her greatest Fulbright honor was to meet and receive a hug from Nelson Mandela. During her life, Renee traveled to at least 30 countries and to many of the United States. Travel, film, music, and literature were of great interest to her. She loved mystery novels and Bette Davis films. Later, crossword puzzles served as a trusted stimulant. As a parent, Renee was incredibly supportive of her children and her grandchildren. She encouraged them to take risks and offered them the generous support which they often needed. Renee is survived by her sons Karl, Augustus, and Ernst Schoen-Rene and a daughter Juliet Schoen-Rene Baker, her daughters-in-law, Patricia, Candace, Emma, and Betty Schoen-Rene, and sons-in-law, Raymond Baker and Paul Mazur. She also leaves behind 13 grandchildren: Samuel and Joe Baker, Ernst and Erich Schoen-Rene, Kristen, Kurt, Kyle, Skyelyn, Jacob, Jenna, Ethan, Kylie, and Madison Schoen-Rene. And also 6 great grand-children. A memorial service for Renee will be held Saturday, September 23 at 10:30 am
in the St. John's Chapel on the Hobart and William Smith Campus,
located at 300 ish South Main Street, Geneva, NY 14456.
Share Your Memory of
Renee
About Us

We believe that there is no higher reward than the trust of the families we serve. Keeping their confidence and fulfilling their trust is our deepest commitment. We do this by providing quality attention to each and every family in a caring environment.

Our Location

28 Genesee Street
Geneva, NY 14456

Tel: 315.789.6613
Toll Free: 866.789.6613
Fax: 315.789.7724